OCCLUSAL SPLINTS
A SPECIALLY DESIGNED MOUTH GUARD FOR PEOPLE WHO GRIND THEIR TEETH, HAVE A HISTORY OF PAIN AND DYSFUNCTION ASSOCIATED WITH THEIR BITE OR TEMPOROMANDIBULAR JOINTS (TMJ), OR HAVE COMPLETED A FULL MOUTH RECONSTRUCTION.
Grinding (Bruxism) and clenching causes mechanical damage to your teeth making them progressively shorter. Grinding causes pain in the head and neck muscles as they are overworked. As sleep apnoea could also lead to grinding, after thorough assessment of your condition if required we can make an occlusal splint which is worn overnight during sleep to prevent the teeth from touching each other.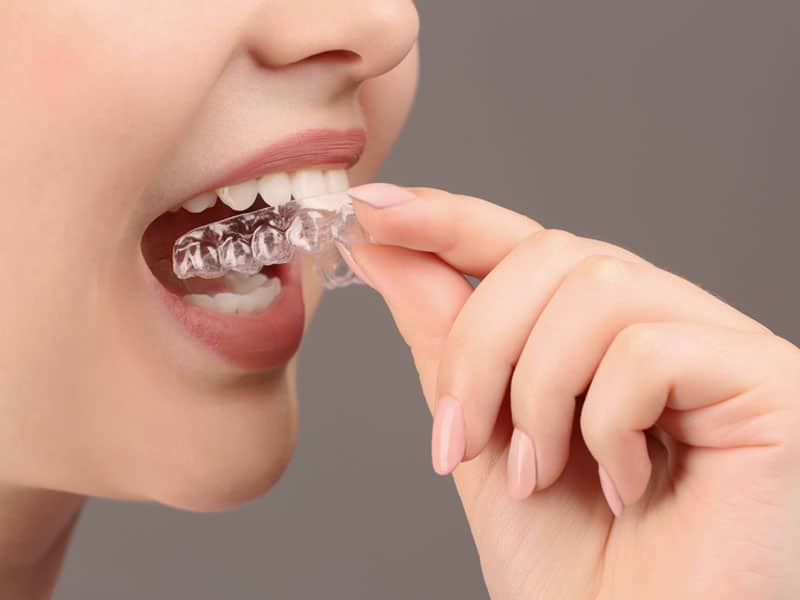 COMPETITIVE

And

VALUE BASED

TREATMENT FOR
The Entire Family
GENTLE DENTISTS
Friendly staff and Gentle Dentists make sure that you have a pain-free and stress-free treatment for your dental conditions.

INDIVIDUALISED TREATMENT
With multiple payment plans and health fund rebates, don't put off your dental treatment any longer.

ULTRA MODERN FACILITIES
We have the latest technology and techniques to offer a multitude of dental treatments, all under one roof.

SMILE DESIGN
We're experienced in cosmetic dentistry to get you your most beautiful smile.
CONVENIENT LOCATION
Dental Embassy is conveniently located in Lyneham close to the city.

ACCESSIBLE PARKING
Dental Embassy has plenty of parking around the clinic so parking is never a hassle.