WHAT IS BAD BREATH?
BAD BREATH IS A VERY COMMON PROBLEM AND THERE ARE MANY DIFFERENT CAUSES. PERSISTENT BAD BREATH IS USUALLY CAUSED BY THE SMELLY GASES RELEASED BY THE BACTERIA THAT COAT YOUR TEETH AND GUMS.
However, strong foods like garlic and onions can add to the problem. Smoking is also one of the main causes of bad breath, along with certain illnesses such as nasal and stomach conditions.
Bits of food that get caught between the teeth and on the tongue will rot and can sometimes cause an unpleasant smell. So correct and regular brushing is very important to keep your breath smelling fresh.
The bacteria on our teeth and gums (plaque) also cause gum disease and dental decay. Gum disease is called gingivitis, which can often be resolved by every day brushing and flossing. Every day you should brush your teeth twice with a flouride toothpaste. Don't forget regular dental checkups. If you see your dentist regularly this will not only help prevent bad breath but will also let the dentist look for and treat these problems.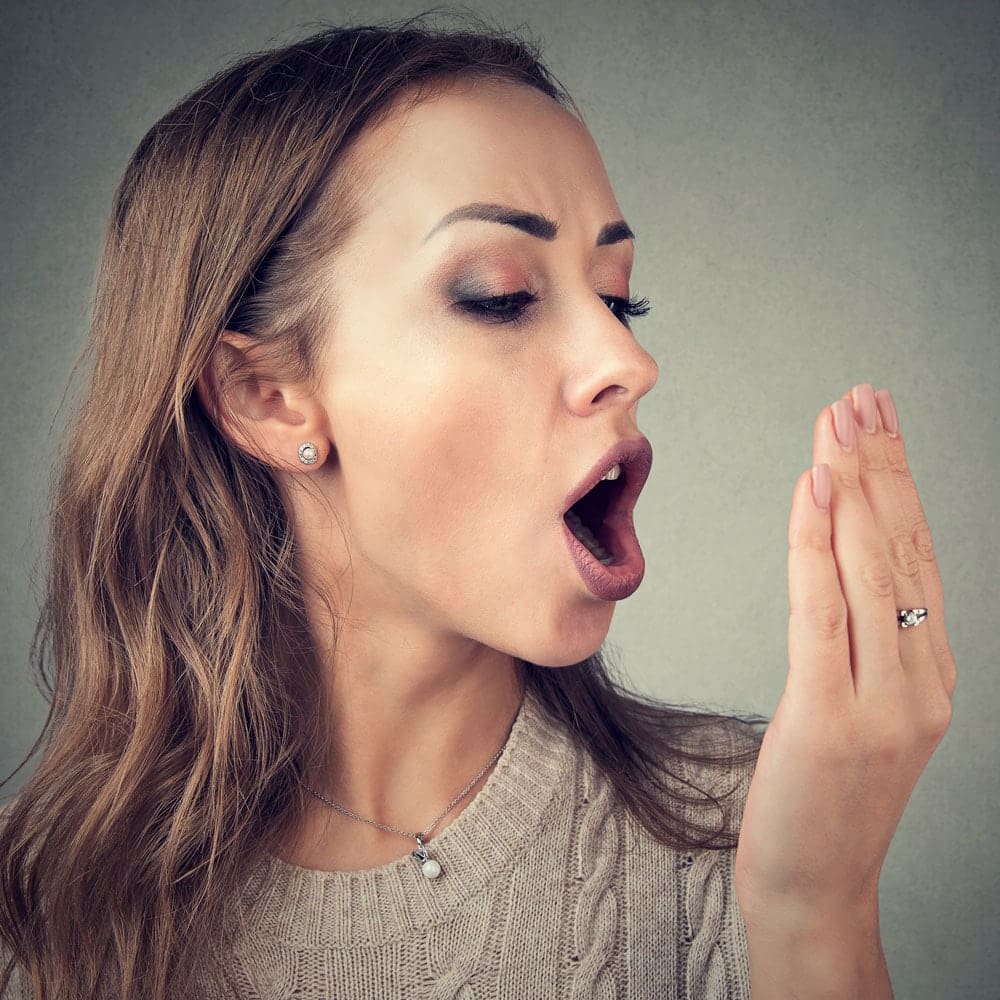 COMPETITIVE

And

VALUE BASED

TREATMENT FOR
The Entire Family
GENTLE DENTISTS
Friendly staff and Gentle Dentists make sure that you have a pain-free and stress-free treatment for your dental conditions.

INDIVIDUALISED TREATMENT
With multiple payment plans and health fund rebates, don't put off your dental treatment any longer.

ULTRA MODERN FACILITIES
We have the latest technology and techniques to offer a multitude of dental treatments, all under one roof.

SMILE DESIGN
We're experienced in cosmetic dentistry to get you your most beautiful smile.
CONVENIENT LOCATION
Dental Embassy is conveniently located in Lyneham close to the city.

ACCESSIBLE PARKING
Dental Embassy has plenty of parking around the clinic so parking is never a hassle.