Composite Resin (White) Fillings
Composite tooth coloured fillings offer a great cosmetic alternative to older metal fillings. They replace damaged or decaying parts of the tooth as a normal filling would. However, they are colour matched to blend in seamlessly with your existing teeth. The benefits are not just cosmetic, because the composite adheres to the
tooth it provides better protection against decay
and supports the remaining tooth structure. This gives you natural looking fillings which will last for years to come; contact us today for more information.
THE MOST COMMON USES OF COMPOSITE RESIN INCLUDE:
Fillings for teeth that have fractured or have decay.
To improve the aesthetics of discoloured or oddly-shaped front & back teeth.
To close gappy teeth.
To replace defective or unsightly amalgam fillings.
COMPOSITE FILLINGS USUALLY LAST BETWEEN 7-12 YEARS
This expected lifespan depends on how damaged the tooth was, how well the filling is placed, and how well it is taken care of by the patient.
It is important to note that over time, staining may occur on composite resin fillings. When compared to porcelain, it is nowhere near as stain resistant, nor is it as strong.
These fillings are moderately priced, and best used in smaller-sized restorations. They can be completed in a single appointment.
Your dentist will advise you on the best way to take care of your composite fillings, and it usually involves remembering to brush at least twice a day, floss at least once a day, and return for professional cleans at least twice a year.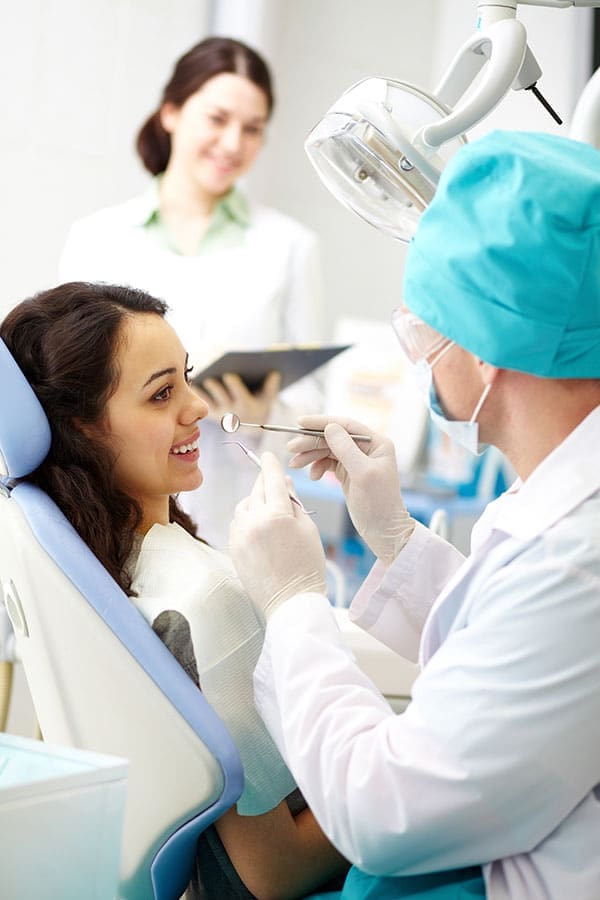 COMPETITIVE

And

VALUE BASED

TREATMENT FOR
The Entire Family
GENTLE DENTISTS
Friendly staff and Gentle Dentists make sure that you have a pain-free and stress-free treatment for your dental conditions.

INDIVIDUALISED TREATMENT
With multiple payment plans and health fund rebates, don't put off your dental treatment any longer.

ULTRA MODERN FACILITIES
We have the latest technology and techniques to offer a multitude of dental treatments, all under one roof.

SMILE DESIGN
We're experienced in cosmetic dentistry to get you your most beautiful smile.
CONVENIENT LOCATION
Dental Embassy is conveniently located in Lyneham close to the city.

ACCESSIBLE PARKING
Dental Embassy has plenty of parking around the clinic so parking is never a hassle.