According to the Grattan Institute report no. 2019-02 (march 2019) cost is a major road-block to seeking timely dental care, and that lack of preventive care results in needing complicated and expensive treatment in the long term. At dental embassy we are able to offer quality dental care at an affordable price by working efficiently and making use of the best technology. Our preventative care model aims to help you reduce your risk of developing dental diseases.
Nobody like surprises hence we are transparent and upfront regarding fees involved to provide treatment. We encourage our clients to be fully aware of the cost involved in the proposed treatment.
During your first visit to our dental clinic, we are thorough in checking and updating you about your oral health. We make sure we have enough time for you. Your first visit is usually 45-60mins long which involves, taking photographs, radiographs and through visual examination of your head, neck and mouth region, so we don't miss any important signs of disease. It also gives us an opportunity to understand your aspirations to maintain a healthy smile and identify your unique oral health risks factors, which enables us to plan your dental treatment, tailored to your needs.
Seeing is believing, hence we use photographs and radiographs to show and discuss how we can help you, enabling you to make an informed decision.
Becuase we do not want to compromise on your gum health we complete a baseline gum disease assessment during your first visit. The findings from this assessment will determine whether we can complete your clean on the same day or whether we need additional appointments for thorough cleaning of your teeth or further invetsigation of your gum health by our Oral Health Therapist.
During the first visit the cost is a discounted rate of $179, this includes a comprehensive check up, photographs and x-rays.
Our New client 60minute comprehensive examination is popular, as it gives our team time to throughly assess your needs and priorities and gives you time to ask questions and make an informed decision on your dental treatment plan. Treatment plans are created in consultation with to address you dental needs while also considering any financial or aesthetic concerns you might have. 
If you need to have your teeth cleaned and there is not sufficient time left in your visit to complete a quality clean, you will be booked for a hygiene visit with our Oral Health Therapist. Cost if this visit starts at $199.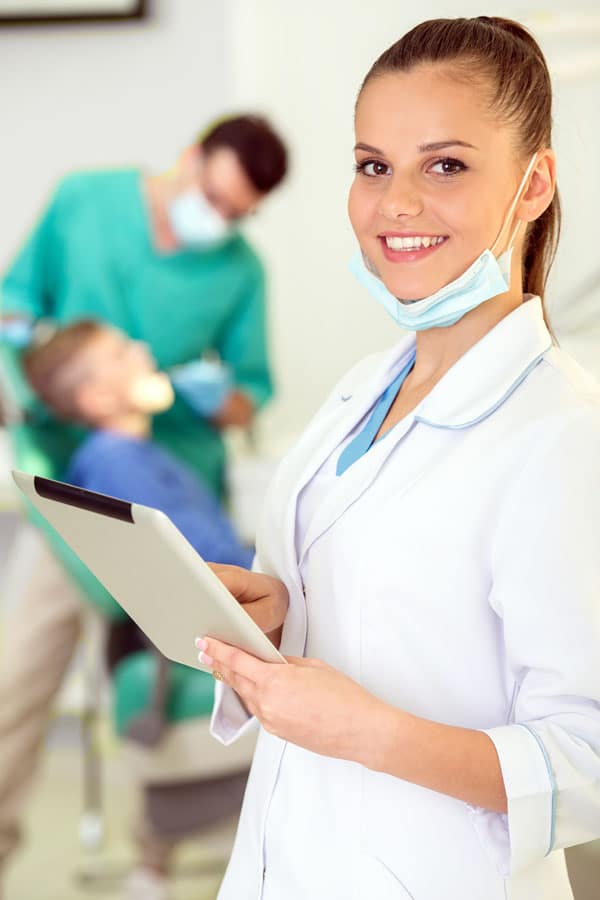 For existing patients who have regular check, cleans and fluoride, the cost of these visits is $263
(excluding x-ray)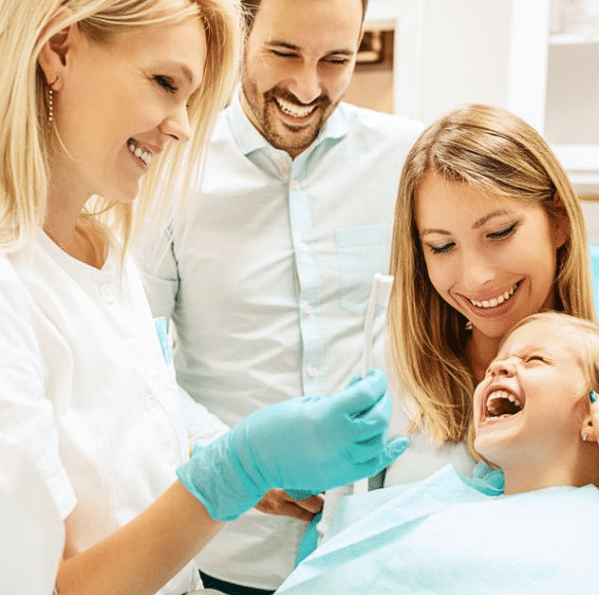 Kids 3yrs and under
Free dental checks if parents see us also*
Kids under 7yrs
Fee for check up and clean: $150
Kids between 8-14yrs
Fee for check up and clean: $175
 *For parents/guardians who are active clients with us, their children will receive free dental check-ups until they turn 4 years old. Please contact us to confirm eligibility for your child to have a free dental check-up.
We bulk bill children eligible for the child dental benefit scheme and eligible Department of Veteran Affairs card holders.
Fee charged for other dental treatments can be discussed during your visit or contact our friendly staff who can guide you. We accept all health funds and are able to claim your rebate on the spot using HICAPS. There may be a difference between our private fee and what the health funds covers, which is not known until we claim using your private health fund card.
Contact our friendly staff to discuss about payment plans.
COMPETITIVE

And

VALUE BASED

TREATMENT FOR
The Entire Family
GENTLE DENTISTS
Friendly staff and Gentle Dentists make sure that you have a pain-free and stress-free treatment for your dental conditions.

INDIVIDUALISED TREATMENT
With multiple payment plans and health fund rebates, don't put off your dental treatment any longer.

ULTRA MODERN FACILITIES
We have the latest technology and techniques to offer a multitude of dental treatments, all under one roof.

SMILE DESIGN
We're experienced in cosmetic dentistry to get you your most beautiful smile.
CONVENIENT LOCATION
Dental Embassy is conveniently located in Lyneham close to the city.

ACCESSIBLE PARKING
Dental Embassy has plenty of parking around the clinic so parking is never a hassle.