If you or your child play contact sports a custom fitted Mouthguard should be used to prevent trauma to the teeth and supporting structures. We take the mould of the teeth and send it to the lab for the fabrication of the mouth guard which is customized to your jaw.
WHAT ARE MOUTHGUARDS
It has been shown that custom-fit mouthguards are about 3 times more likely to prevent dental trauma compared to generic mouthguards bought from the chemist, and 5 times more likely to prevent dental trauma than no mouthguard at all!
Custom-fit mouthguards made by your dentist fit very well around your teeth, and allow you to talk and breath comfortably.
USES OF MOUTHGUARDS
A mouthguard is often compulsory for contact sports, i.e. football, rugby, karate, but also highly recommended in non-contact sports where mouthguards are not always compulsory, such as basketball, soccer and hockey.
It is important to realise that in order to prevent any unwanted emergency visits to your dentist or the hospital, it is best to wear custom-fit mouthguards during any sport where facial damage is a possibility.
Additionally, it can sometimes be very difficult and expensive to fix the damage caused if a mouthguard is not used. Sometimes, root canal treatment, crowns and orthodontics are required if the damage has been severe, and this can amount to tens of thousands of dollars.
Prevention is the key!
Consult with your dentist about getting a custom-fit mouthguard before it's too late.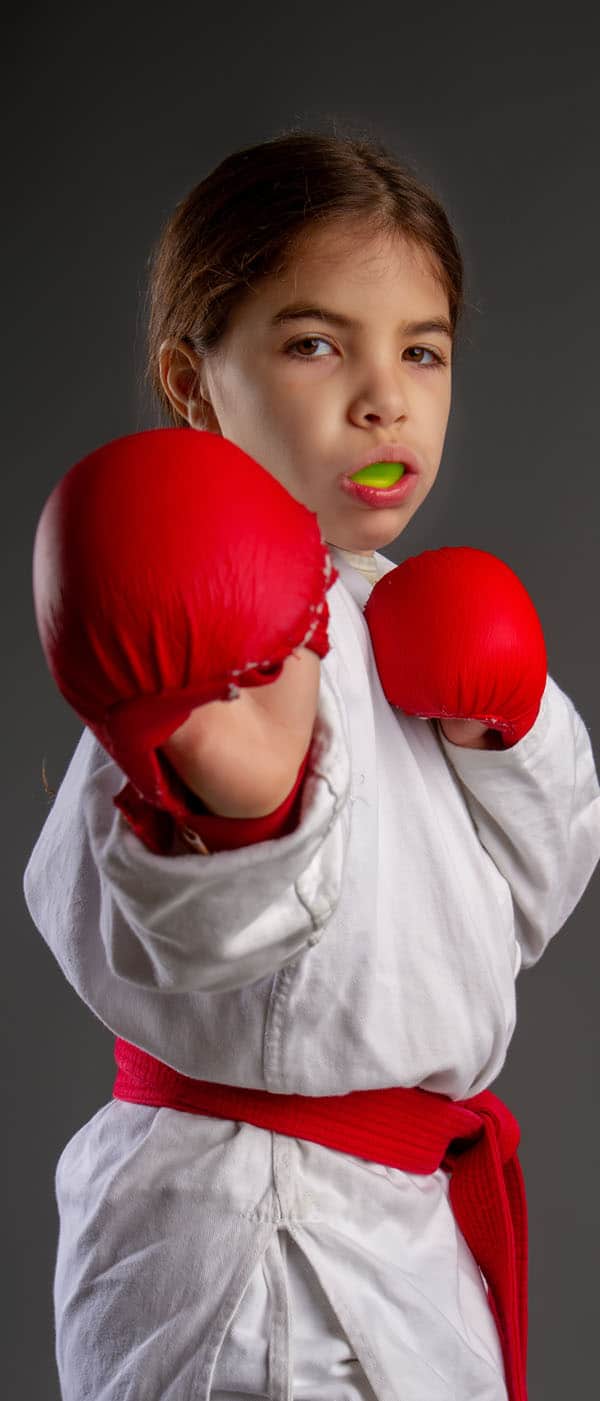 COMPETITIVE

And

VALUE BASED

TREATMENT FOR
The Entire Family
GENTLE DENTISTS
Friendly staff and Gentle Dentists make sure that you have a pain-free and stress-free treatment for your dental conditions.

INDIVIDUALISED TREATMENT
With multiple payment plans and health fund rebates, don't put off your dental treatment any longer.

ULTRA MODERN FACILITIES
We have the latest technology and techniques to offer a multitude of dental treatments, all under one roof.

SMILE DESIGN
We're experienced in cosmetic dentistry to get you your most beautiful smile.
CONVENIENT LOCATION
Dental Embassy is conveniently located in Lyneham close to the city.

ACCESSIBLE PARKING
Dental Embassy has plenty of parking around the clinic so parking is never a hassle.