DENTAL CROWNS
A crown is a restoration that covers, or "caps," a tooth to restore it to its normal shape and size, strengthening and improving the appearance of a tooth. Crowns are necessary when a tooth is generally broken down and fillings won't solve the problem. If a tooth is cracked, a crown holds the tooth together to seal the cracks so the damage doesn't get worse. Crowns are also used to restore a tooth when there isn't enough of the tooth remaining to provide support for a large filling, attach a bridge, protect weak teeth from fracturing, restore fractured teeth or cover badly shaped or discolored teeth.
These restorations are moderate-highly priced, but often have a greater longevity than other filling materials.
The most common function of crowns is to decrease the chance of a tooth fracturing, especially if it has had previous decay, or has had root canal treatment.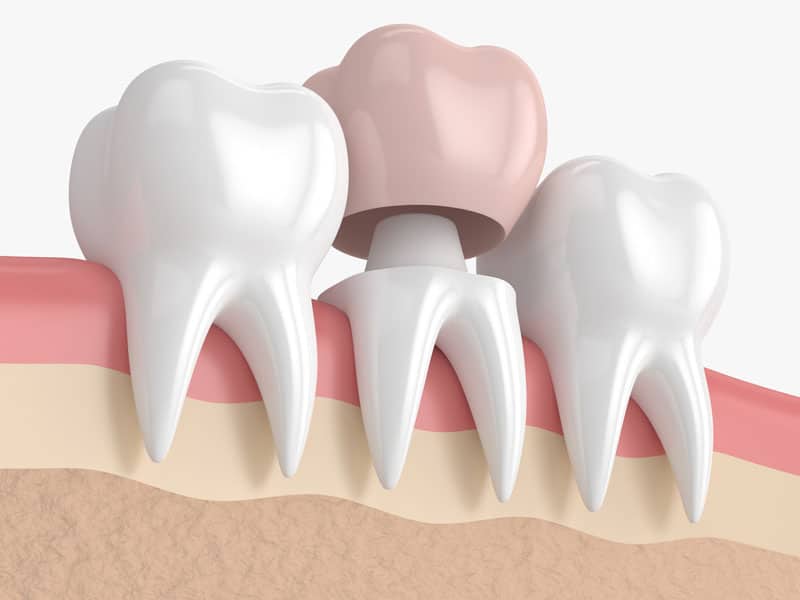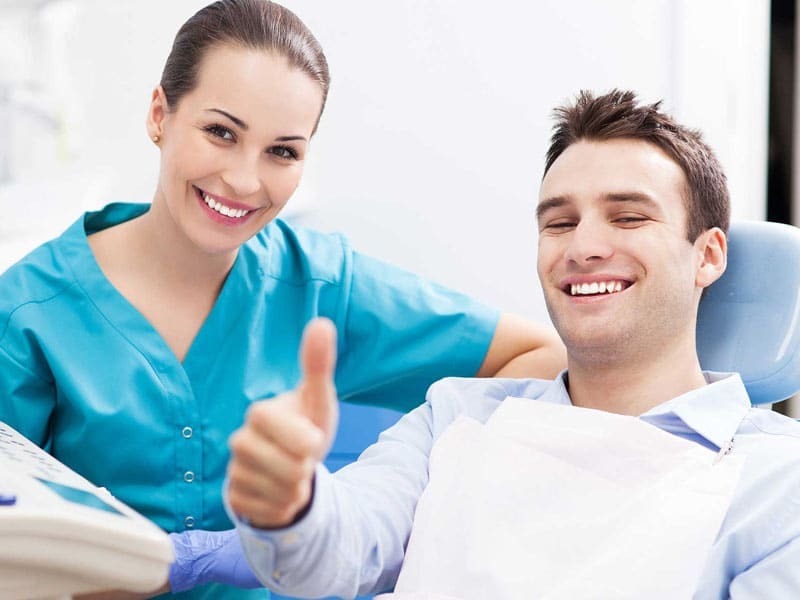 PROCEDURE
The length of the procedure involved for dental crowns largely depends on how difficult the situation may be. On average, one hour is required for your dentist to prepare the tooth for the crown and to ultimately take an accurate mould. This mould is sent to a dental technician, who fabricates the crown out of either a metal alloy, porcelain or a combination of both. In the meantime, a temporary crown is placed on the tooth so you can use your tooth as per normal. The second visit involves your dentist trialing the crown on the tooth, and if all is well, the crown is cemented permanently. This may take around 30 minutes.
Your dentist will explain significant instructions on how to maintain the crown, as the most common cause of failure is recurrent decay (the tooth getting decay around the crown). Once it is at this stage, it is very difficult to repair.
COMPETITIVE

And

VALUE BASED

TREATMENT FOR
The Entire Family
GENTLE DENTISTS
Friendly staff and Gentle Dentists make sure that you have a pain-free and stress-free treatment for your dental conditions.

INDIVIDUALISED TREATMENT
With multiple payment plans and health fund rebates, don't put off your dental treatment any longer.

ULTRA MODERN FACILITIES
We have the latest technology and techniques to offer a multitude of dental treatments, all under one roof.

SMILE DESIGN
We're experienced in cosmetic dentistry to get you your most beautiful smile.
CONVENIENT LOCATION
Dental Embassy is conveniently located in Lyneham close to the city.

ACCESSIBLE PARKING
Dental Embassy has plenty of parking around the clinic so parking is never a hassle.